【New Released】 NEXPEAK NX301 Universal Back-lit OBD2 Diagnostic Tool for Check Engine Scanner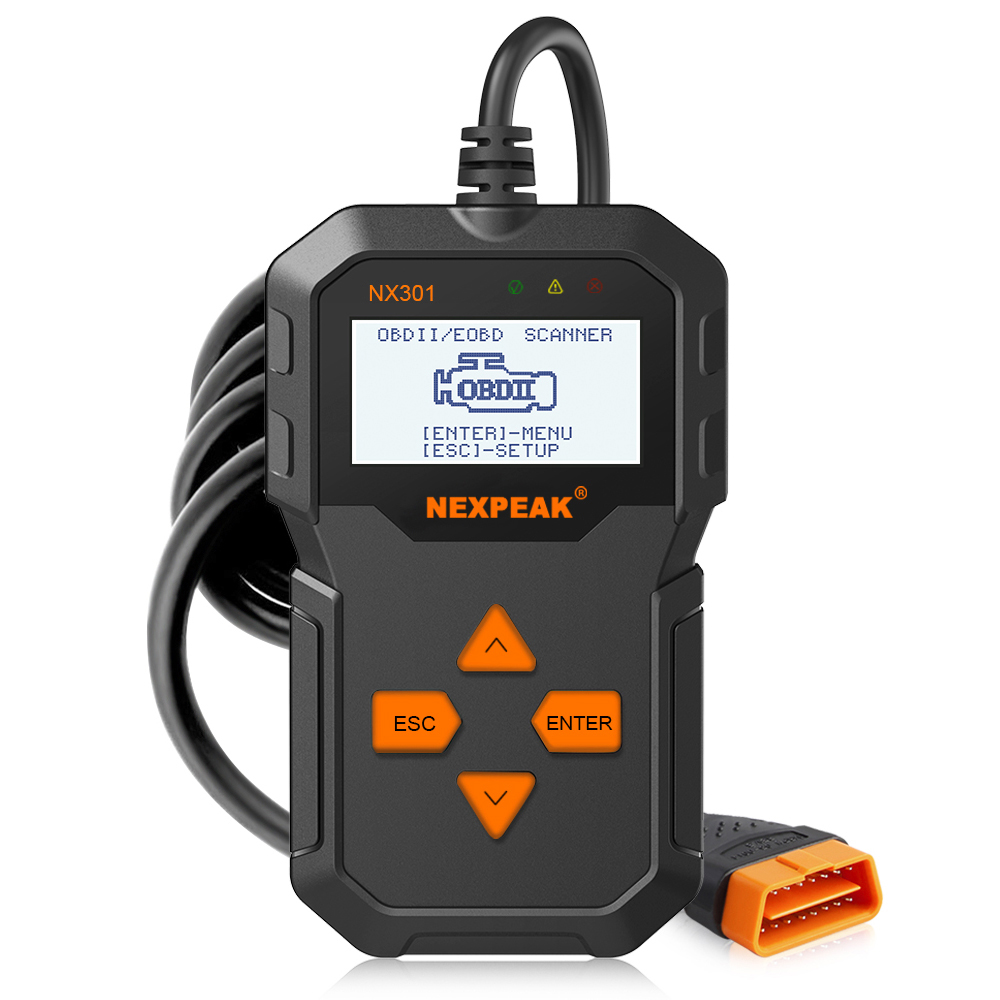 2018-05-01 09:07:50
NEW NEXPEAK NX301 OBD2 Scanner Features the unique patented logical navigation buttons , TFT Backlit display screen and built-in speaker. The NEXPEAK NX301 is truly the ultimate in ease and affordability, enabling users to verify repairs, road test, check State, Emission Monitor Status and solve engine systems and drive ability problems. The car diagnostic functions of NEXPEAK NX301 is much more higher class and completely superior than other model like AD310 or NT201 with much more affordable price. Besides, NX301is supporting one-click updates and printing the diagnostic reports from PC.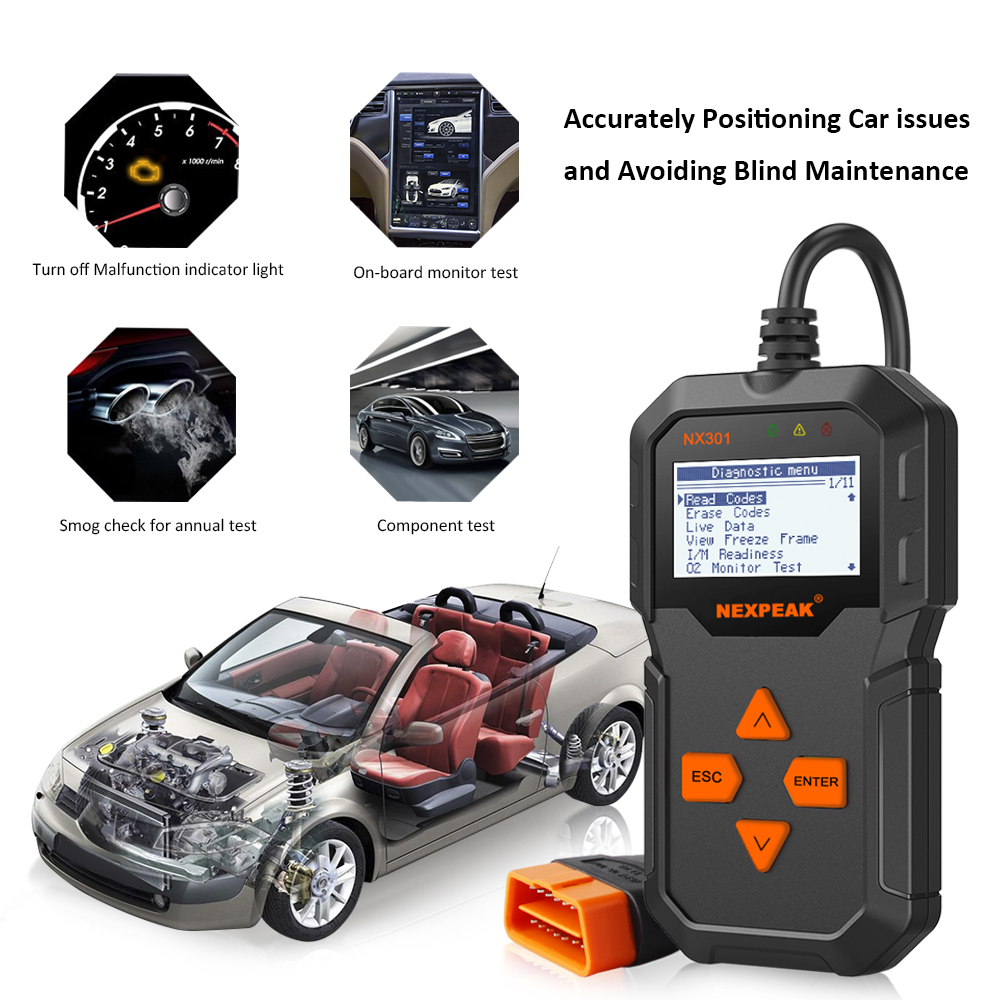 Get to know why i'm introducing this to you:
1. NX301 functions MUCH MORE better than AD310/ NT201,and it can support 10 MODE OBDII Diagnostic Function while other scan tool only works for 5-6 functions according to their diagnostic menu.
2.Built-in memory, it can store diagnostic data, freeze frame and trouble codes. Support playback, you can review the stored data when you are at home with powered from PC via USB port.
3.Support life time free upgrade service. Completely compatible with the official version of WINDOWS XP- WIN10.
4.Support printing the diagnostic report via computer.
5. With extra small plush bag,easy storage and keeping your scan tool tidy at garage!
6. The Chip Set used in NX301 is performance much more faster, more stable and reliable. The speed of reading codes or live data is 2 -3 times faster than same level's scan tool !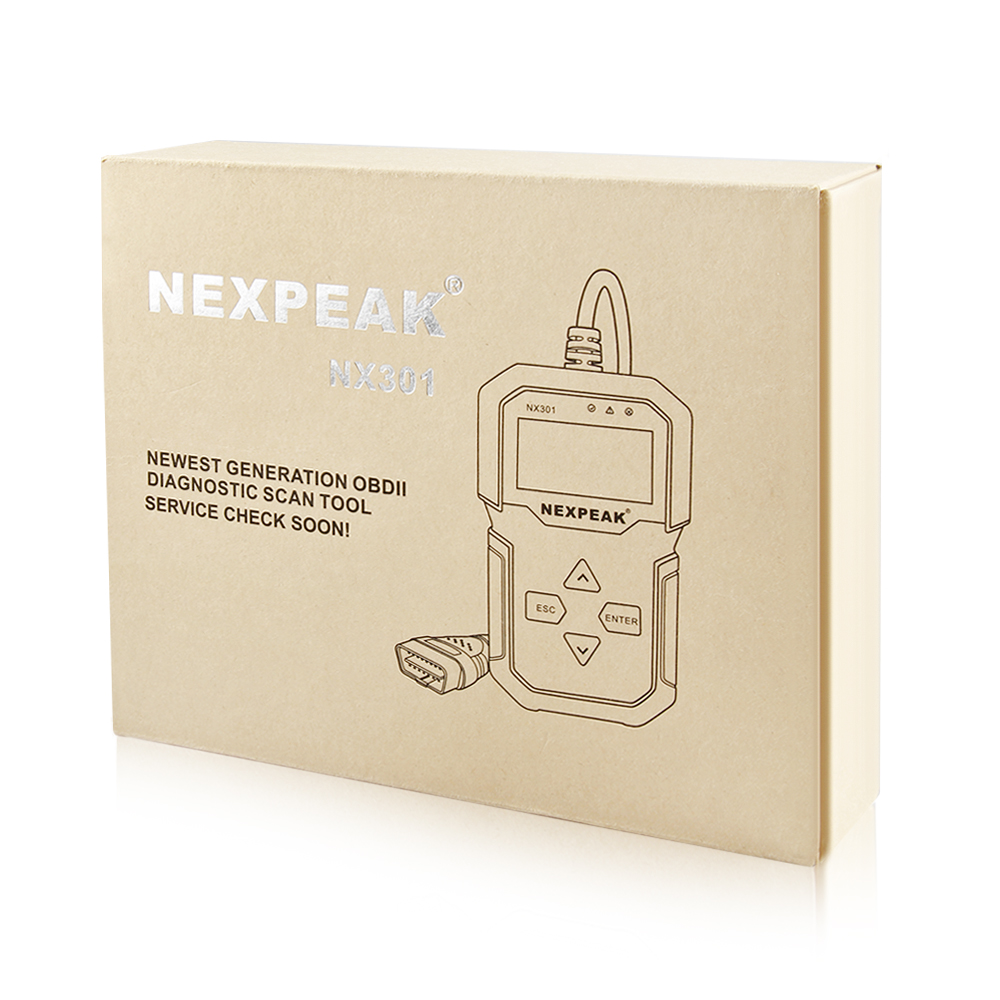 NEXPEAK®
Monday - Friday, 9am to 5pm PST
TEL: +86 755-2100 0230
E-mail: Support@nexpeaktech.com
Address: 228, Liangji Building, Donghuan 1st Rd, Longhua Dist, Shenzhen, Guangdong, P.R. China